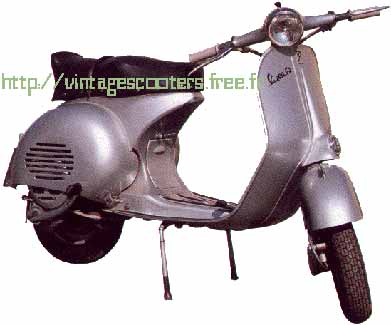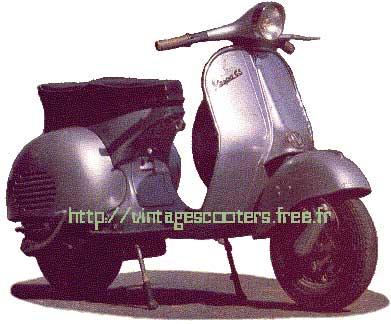 150 - 1955
First 10 models of the "Gran Sport" were produced at the end of 1954, all of these were destinated to exportation. It's only in 1955 that it will be offered in Italy. It will be also knows as "Vespone" (big wasp). It was the first sportive vespa and it will rapidly be the best seller of the brand. The 150cc motor will be introduced during 1954 with a 4 speed manual transmission, a dual seat (able to carry 2 persons). It will also use for the first time 10 inches diameter wheels. With all of theses improvements, The GS model will be able to reach a top speed of 100 km/h. A bulbed legshield on GS will also help to reduce the wind drag.
Note that this model will never be made in France by A.C.M.A because of a presumed failures prone of the GS model. They made a GL "Grand Luxe" to replace the GS, but finally, GS model will be imported in France soon after.
In 1961, the last 150 GS (VS5) model was fitted with the same tail-light of the 160 GS model.
Last 150 GS models produced were fitted with control cables hidden in the handlebar (lower picture) instead of outside cables on late models (upper picture).