in France: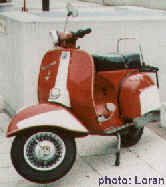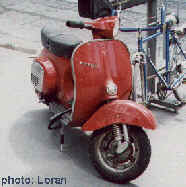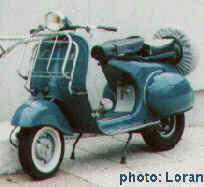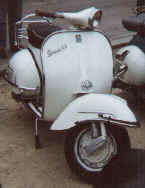 badged has a GS, but it's a GT. a Vespa 50 in Paris. a green Acma. Bernard's GS 160 1962.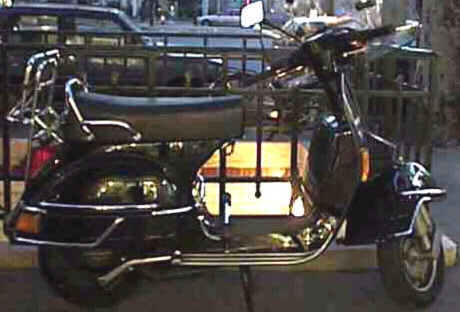 Stephane's PX 125 from 1996
in Lyon (France):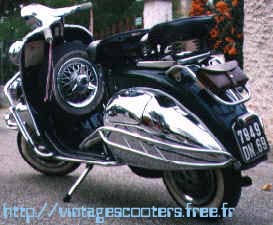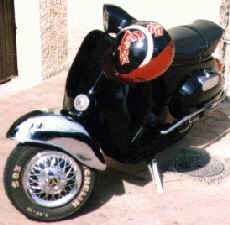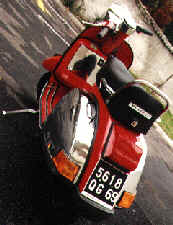 a Vespa 125 N. a Vespa 125 Primavera. a Vespa PX125E.
in St Estève (France):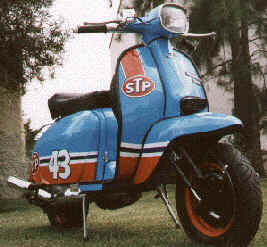 Fabrice's Lambrettas (member of the Vulcan): his GP 200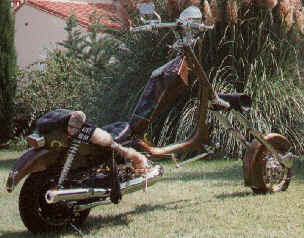 and "Wild Thing", a Lambretta chopper.
Québec (page 2)
Turkey, Taiwan, Tahiti (page 3)
USA (page 4)
USA, Netherlands (page 5)
Belgium (page 6)
Thailand (page 7)
---
If you want to see your own scooter on these pages, send them to me by e-mail or by snail mail !