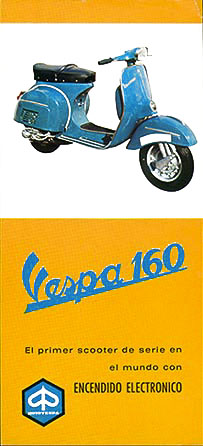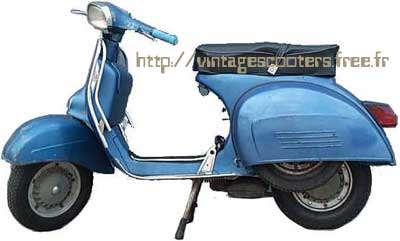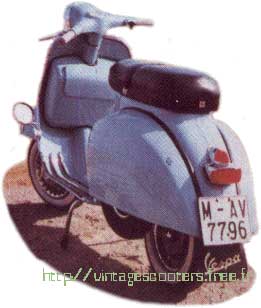 Vespa 160 GT


La coque est semblable à celle des modèles Rally, sauf le guidon qui provient des GT. La fourche est du type Sprint/GTR, la pédale de frein avant passe à travers la coque comme sur le PX.
Elle n'a rien a voir avec la GT "italienne", de plus elle a une motorisation de 160, avec un allumage de marque FEMSA.
Comme toutes les vespa sortient des usines MotoVespa, ils ne faut pas la confondre avec les modèles italiens du même type.
Frame is similar to the Rally one, except the handlebar and fork from a GT/Sprint.
P-range brake pedal, Rally cowls. Engine capacty : 150 or 160 ???
On motor 04M *152913*
On the body 04C *153389*
Spanish GT. Sprint front end, VBB rear end, P-range brake pedal, Rally cowls, piston-ported 160cc engine.
Frame like a Rally (looks like it from the picture)
Handlebars and Forks like a Sprint
Sidepanels like a Rally (looks familiar in the picture)
Rear Brake Pedal like a P-range
Femsa Ignition ( yes )
engine Vin is 09M 711646