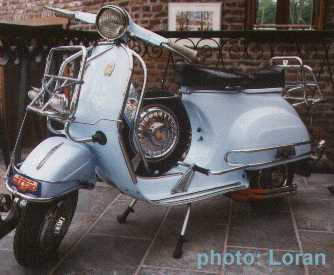 1st meeting of the Vespa Club La Louvière (Belgium) 05/2-3/98
This is a well know club for those that usually go to belgian meeting. I think they will never won the "fair play" price. By the way, I was the only french that went there.
On saturday, everything was dead around 22 o'clock, we were only 3 to still want to party. I did 300 kilometers on my Rally 200 to reach this event, and they all went to bed, because the organiser had to wake up early the next morning.
I'm not angry, I'm kidding ! Thus I won the price of the Vespa Club that did the longuest travel on vespa.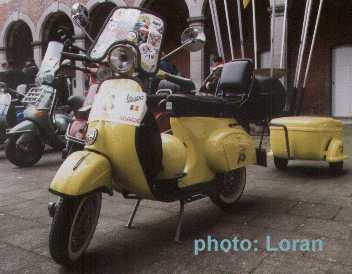 a member of the VC Mouscron, this one did the travel ridding his vespa, not like the president, ah ah ah ; "I got you Fabrice!"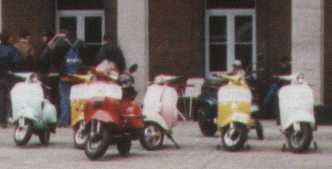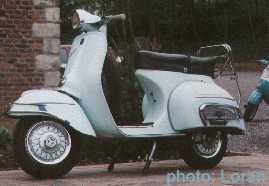 If you're one of the owners of these scooters, write me so I'll add more info (years, model...) and to make contact !