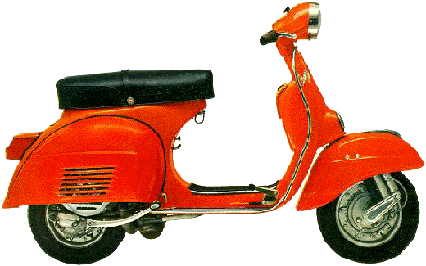 Vespa 180 Rally - 1968
Year(s) of production
1968 / 73
VIN
VSD1T
Number
001001 / 0027495
Production
26495
This vespa, both on the visual aspect, and the evolution at Piaggio, is the SS 180's substitute. It was designed for longer journeys and had a more powerful engine, for the sporting scooterist who required a higher performance scooter.
And this Rally 180 will be replaced in 1972 by the "Rally 200 electronic". It had a similar chssis to that of the 180.