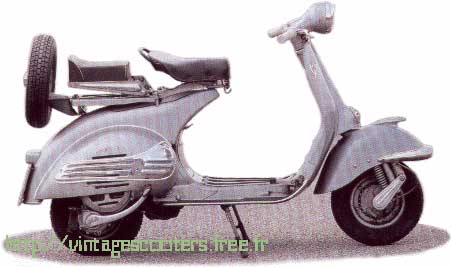 Vespa 150 - 1957
This is the basical 150cc model. The exact cubic capacity is 145,45cm3 with a bore of 57x57.
Unlike the GS 150 which is fitted with 3.50x10 tyres, this 150 is fitted with 8". The fastener of the wheels are also different of those on the GS.
Another important difference is the gear boxe, only 3 gears on the basical 150, and 4 on the GS.
Chrome aaccessories (wing embellishers, front bumper) and the rear seat were in option.