Scooter's Models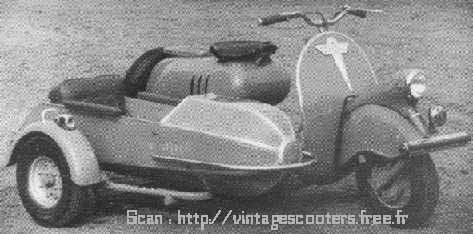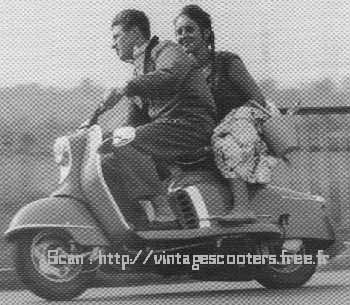 German's scooter: Pirol 200 cm3 and 97 kg (without side-car). German 's scooter: Prima III K, 150 cm3.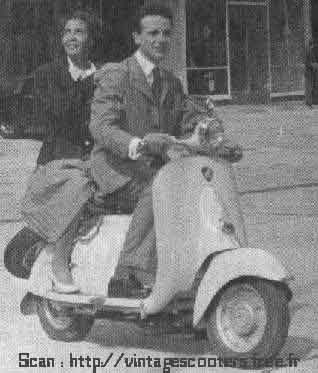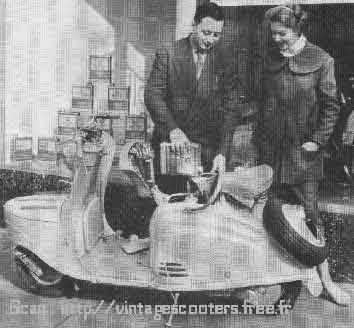 Peugeot S57C 1958. S55 125 cm3.
Scooters adopted by the Army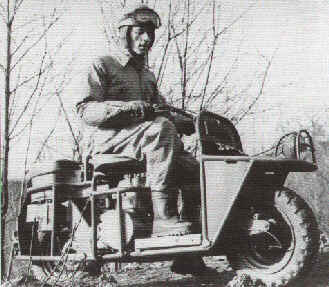 Scooter Bernardet 1953, especially made for the Army, after a set of test, it was the Militarian's Vespa that gets the market.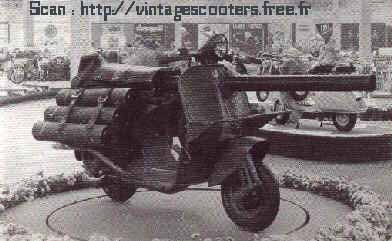 Vespa T.A.P. 56, it was adopted by the french aero-ported troups. It was launched by plane, and then equipped by guns. There, it's the "Salon de Paris" exposition in october 1956.
---
- Scooter's shop (page 1)
- Scooter's models (page 2)
- Georges Monneret (page 4) (only in french)
- Records, exploits (page 5)