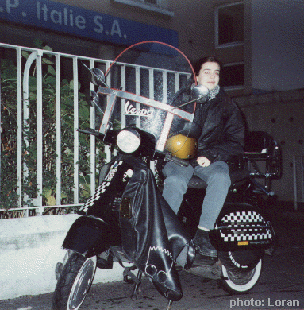 Vespa 50 Automatica 1990
It was used with 7,092 km on the odometer. Now the odometer reads more than 16,000 km. No major troubles with the engine since I bought it. Only the belt and centrifugal rollers that I have to change soon. And the speedo cable I've changed twice.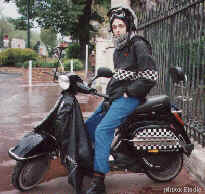 I've added a rear rack + padded backrest, chrome side cowl protection, a front bumper, a peak, white wall inserts, an apron (a typical french accessories, not esthetic, but enjoyful when it rains), a flyscreen (I've removed for the moment), black turn signals, rear turn signal grills, ...