My Vespa's Collection
I owned a dozen, but most of them are "Vespas of apartement":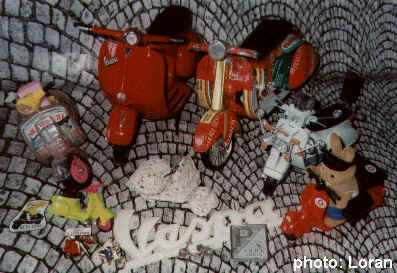 It goes from scale model in white metal, plastic, pin, key chain...
While I'm at it, I'm looking for every toys that look like vespa, lambretta, and scooter in a way. But also advertissement. If you have one of them, even if you don't want to sell them, write-me just to gimme more info on these topics!