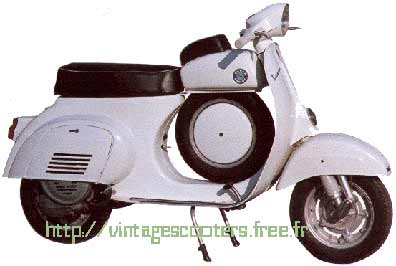 Vespa 50 Super Sprint - 1965
Year(s) of production
1965 / 71
VIN
V5SS1T
Number
1001 / 3525
Production
4525
This model was also produced with a 90cc motor but was never imported in France. SS models were fitted with a smaller bulged legshield and a glove box designed to looks like an auxiliary fuel tank, just over the spare wheel, mounted in the center of the floor. A chromed exhaust silencer will gives to it a sportive look. These models were only produced in 3 colors. Red, blue or white.
Personal note: I'm looking for a 50 or 90 SS for sale, e-mail me if you find this model.