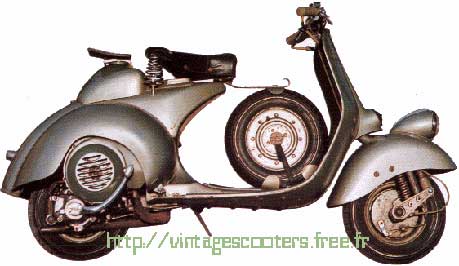 Vespa 125 "Sport" - 1952
It was just a 125, but fitted with an auxiliary fuel tank and a spare-wheel mounted inside the legshield... Around 200 models of this scooter were produced by Piaggio. 4 cm on each side of the legshield were cut to reduce the wind drag. A 22 mm Type Dellorto carburator instead of a 17mm on regular 125 models.
According to an owner (of this model) it's a very rare model and today, there's only 2 exemples who survived in the world.