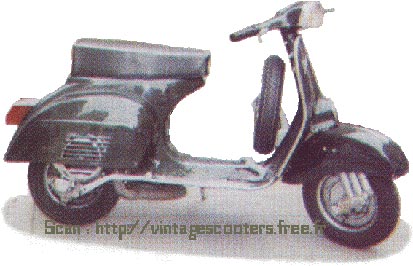 Vespa 125 GT - 1966
Year(s) of production
1966 / 73
VIN
VNL2T
Number
30001 / 81582
Production
51582
This vespa is similar to the Sprint with a trapezo´dal headlight.
In fact, this model was destinate to the exportation, it was never sold in Italy, in a way, this was a 125 Sprint, like the italians used to call it.
The GT replace "the old GT".