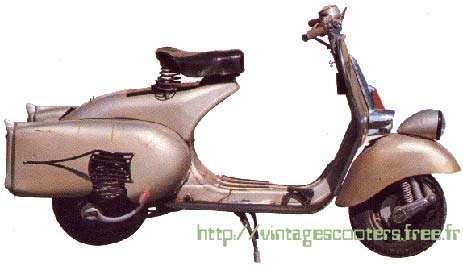 Vespa 125 "home-crafted" - 1952
This vespa was never produced, it's only what we call today a "custom". It's based on a vespa 125 from 1952.
It's in 1952 that piaggio will made for the first time a frame in 2 parts welded together. (before that, all models were made from a complete frame). It's also this year they stop using aluminium for the front fender, side panels and the carburator door. The oval exhaust silencer was replaced by a box type silencer non-visible from the outside.
In France, it was a good year. The vespa were now produced and not simply assembled in the french factory A.C.M.A.