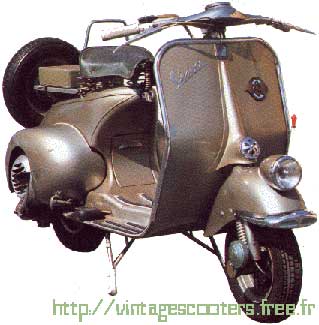 Vespa 125 Hoffmann - 1950
This vespa was produced in Germany, under the Hoffmann licence. It was in 1949 that Hoffmann and Piaggio agreed in a licence for the production and trading in Germany.
It was just slightly different from others foreign models. The differences is often due to road legislation. In France, the headlight have to be at least 50 centimeters from the ground.
In 1950, the production is rising very fast. Most of the production was launched under french

and english license