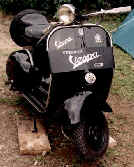 Meeting of the Veteran Vespa Club in Maidstone (UK) 06/27 - 28/97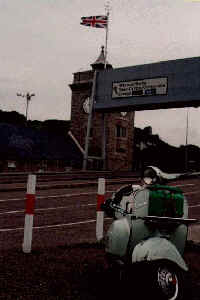 For this meeting, "The classic Vespa Club Brussels" made the trip to England on their scooters. 670kms in 2 days and great a week-end !
Pictures are from Didier. And thanks for his participation to my homepage.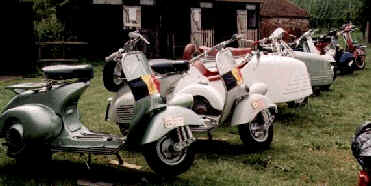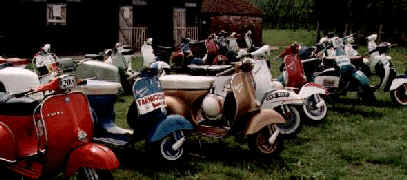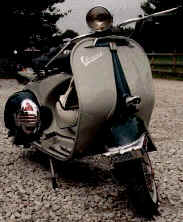 A lot of old vespas from the 5T's to the 7T's.
If you're one of the owners of these scooters, write me so I'll add more info (years, model...) and to make contact !