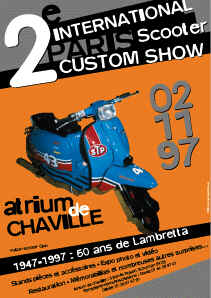 2nd Annual Custom Show in Chaville (Fr) 11/2/97
* Lambretta Celebration *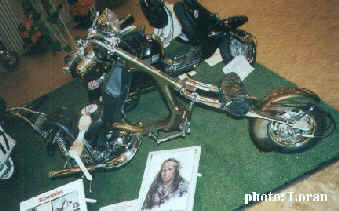 Fabrice's lambretta chopper "Wild Thing"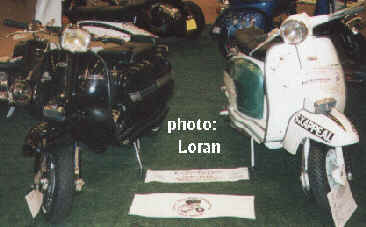 Many Lambrettas were there for the 50 years, like this TS1 & SX.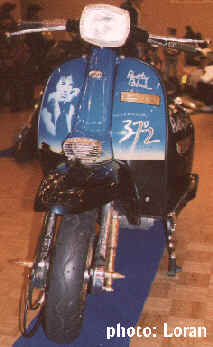 This Betty Blue Lambretta came all the way from Scotland.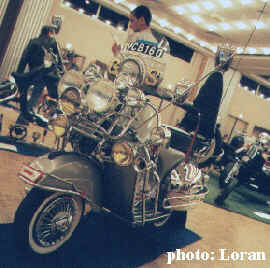 Quadrophenia's Vespa (a Rally 200 and not a GS!)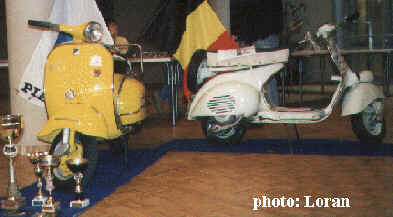 Some people from Belgium (they are everywhere!!!), GS 160 from 1962 & a Vespa from 1954
If you're one of the owners of these scooters, write me so I'll add more info (years, model...) and to make contact !